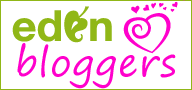 Summary

Looking for a great product at a good price? Well this may be the remedy to your problem right here. Made of Japanese medical grade silicone this waterproof neon pink vibe will have you curling your toes right away. It features a realistic design with a flexible shaft and a great ridge for g-spotting. Don't be fooled by its size, great things come in small packages.
</lj-embed>
Use


Remedy Rider is a hot pink waterproof, realistic vibrator that has multispeed functions, and is dial based. Its body is made up of 100% Japanese medical grade silicone, with a plastic battery case/dial. It also features a ribbed/veined texture around the head and along the top of its surface. Size queens beware, this is a smaller vibrator. This really is a great price too, it's very affordable. This is nice for something that's silicone, a decent size, and with pretty nice vibrations.

This is perfect for vaginal use and external use as well. I wouldn't really recommend this for anal though, as there is no ridge, or retrieval to stop this toy from getting lost in your bum. And there is no real good place to get a very firm grip on this vibe.

I did flame test this toy to make sure it was 100% silicone as it claims. I used a match- the only way you should flame test your toys, as anything else can get too hot for silicone- and a layer of soot appeared as is normal. Upon wiping away the soot the silicone was left undamaged underneath. My only concern is it lost a bit of its shiny luster in that area, not a lot but noticeable when held up to the light. As this is my first flame test I'm not sure if this is a problem or not. The skin did not melt away and was left undamaged other than that.


Material / Texture

It is made of 100% Japanese food grade silicone. Silicone is one of the best materials to have for a toy as it is non-porous, durable, and easy to clean. And yes silicone is able to be fully sterilized by boiling in water- but not this vibrator as it has a motor. Boiling this even though it is waterproof will ruin your toy. The battery compartment and vibration dial control are made up of sturdy ABS plastic.

The silicone has a slightly squishy feel to it and is completely odorless. It is also tasteless, and has no seams on its body. It is a bit of a lint attractor but can be easily cleaned with water or a toy wipe.

This is a slightly textured vibe; all along the top of it are veins/small ridges that creep down the sides and slowly fade away, leaving the bottom portion completely smooth. There is also texture around the head of the vibe to show stretching skin, as this is a realistic piece. Mostly this isn't very noticeable during use. The most pronounced part would be the head of the penis, there is a big ridge there that is noticeable (in a good way) during use.

I think this would be a good introduction into texture for people who are curious to try. There's just enough to add some new sensations without being overwhelming.

I'm thinking this toy is silicone, possibly a silicone mix. But even if it's not 100%, its content seems high in silicone at least. I also re-flame test this in my video.


Design / Shape / Size




This vibrator is dial-based and realistically shaped like a man's uncircumcised penis. Though the color is definitely not realistic; which I really liked about this toy. For me it almost had a bit of a punky look to it. It's also made of a slightly squishy smooth silicone that has some give to it under pressure. The pronounced head is great for g-spotting as well; it does have a nice ridge to it. There is also some texture along the shaft I assume that is made to look like veins.

It's nice sized, though probably too small for some people. I was definitely a bit surprised when I opened this up in the mail. But really this is a good sized toy, and because of that I think this would be a nice toy for beginners and slightly experienced people. Advanced users may not find this completely amazing, but I think it's a great product none the less. This is definitely nice for people with shallower g-spots, though you may not get that exactly 'full' feeling.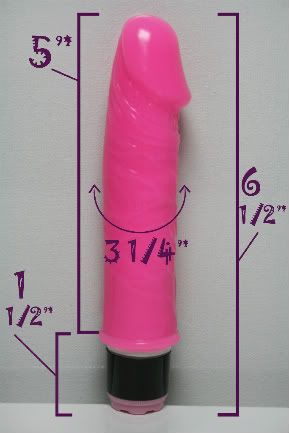 This vibrator is 6 ½" long with an insertable length of 5", which is about the average erect size penis for males in America. The circumference is 3 1/4" around at its biggest point which is the head, and finally a diameter of 1 1/4". I found these measurements to be pretty accurate when I measured them.

It's actually a really light toy which is great as it's easy on your wrists and won't tire you out. It's only 0.2lb; I think that and its size make this toy great for travel, if you can find a pouch or bag to put it in.

It also features a bendy flex shaft about half way up to the tip. You can bend this a bit in every direction, the only down fall is it doesn't stay where you bend it. It's nice in the way that it has a little give in your body so it is more comfortable, especially upon insertion and removal. Though you don't have that hard pressure to rub against, it depends on what you like.

Also as you can tell this is not a very discreet vibrator, it obviously is phallic shaped, with very 'loud' colors. If someone saw this in your room, there would be no guess as to what it is, and what it's for.


Functions / Performance / Controls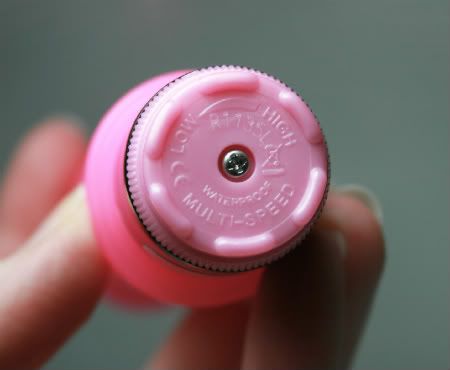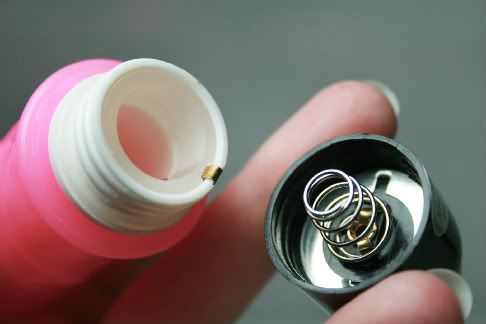 This has only one vibration pattern to it, which is constant steady vibrations. It is dial-based, so there are no defined levels of vibration. It goes from low to high steadily as you turn the dial to the left. The vibrations are felt the most strongly at the tip of the vibrator. That must be where to motor is located. The shaft consequently reverberates those vibrations down it, but is less intense than the head of the vibe; which has been fine for me as I prefer the motor to be close to the tip anyway.

I would also say that the vibrations at the tip are about three vrooms possibly even four vrooms. I felt the Je Joue Uma after feeling this vibes vibration and could not give the Remedy rider four vrooms after that. But for the price of this toy and the fact that it only takes one double Aa battery, the vibrations were a bit impressive for me. I was not expecting them to be that nice. Also when compared to the Uma this vibrator does have buzzier vibrations but is pretty quiet.

Even though the vibrations weren't completely amazing this is still a really great toy and I had a lot of fun with it. Almost immediately upon insertion this toy honed in to my pleasure spot, and it actually worked really well for me. I had to re-apply my water-based lube once during use, but really had no problems with it. The ridge on the head of this vibrator is really nice for g-spot play and I think is my favorite feature on this. It's firm but has the right amount of give to it. I found the size worked nicely, it wasn't a completely 'full' feeling, but it did the job.

There isn't a really great place to hold on to this toy. The plastic part is really small and hard to get a good grip on, and in use the body of the toy is too slippery. Having some tissues or a washcloth close by may help. There is also a crevice where the plastic meets the silicone body of the vibe, that's kind of annoying to clean; you don't want fluids stuck on your vibe.


Care and Maintenance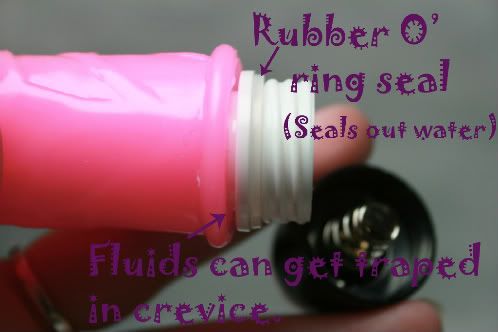 To clean your vibrator all you have to do is wash it in water with a mild anti-bacterial soap. Since its waterproof you don't need to worry about damaging your toy by running it under water. Just be sure the battery compartment is tightly twisted on to your vibe to prevent any water getting in.

This toy is only recommended for use in the shower, not in the bath tub or in a pool. This toy is not fully submergible; it says this right on its packaging. Even though it says that, this product does have a rubber O ring seal around the battery cap to seal out water. This is a must for any waterproof toy, and definitely a good sign! I still would probably only use this in the shower though.

You can also clean this by using some toy wipes or silicone friendly toy spays. I use the Eden toy wipes, and Classic Erotica's 'before and after' spray. Cleaning silicone is very easy as it's non-porous so germs are not hiding in the pours of the toy. Silicone pretty much repels dirt and bacteria, though lint has no problem finding its way on to this toy; another reason why a toy pouch is a really good idea.

Water-based lube is the best and safest lubricant to be using with this toy. Oil is not always so great for this material, and oil will react with latex condoms rendering them useless. Lastly silicone-based lubricants should NEVER be used with silicone toys. The like materials will react with each other's chemical makeups, and can leave your toy permanently tacky.

Also remember not to store your silicone toys near each other unless they are in their own pouch or box as their material will react with each other. Your toy will literally start to melt into your other silicone toys. So no touching!

Being silicone the material of this toy is food-grade material / hypo-allergenic / latex free / non-porous / and phthalates free.


Packaging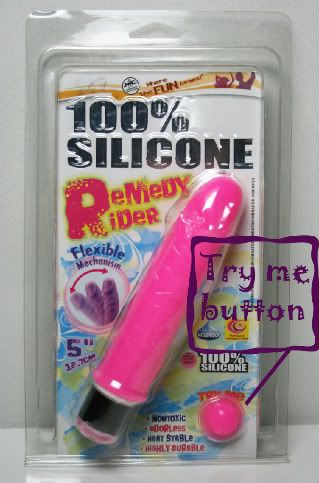 Remedy Rider came in a clear rectangle plastic case that was form fitted right to the vibe. There is a piece of colorful cardboard in it that says a bit about the product, and there is also a small manual on how to put the batteries in the vibe in there as well. It has a little nipple of the same silicone from the toy that you can touch outside of the product to see what the product feels like. I thought that was pretty nice of them to add so you know how your toy feels before you buy it. And that's pretty much it for the packaging.

I wish it had a little nicer packaging, maybe something I could use for storage or a bag for the vibe. I'll probably end up making my own drawstring bag for this toy. The container is just too awkwardly shaped and see-through. If you want to learn how to make your own draw string toy bag I would recommend going on the forums to the EdenFantasys arts and crafts club and checking out the video posted there on how to make one.


Personal comments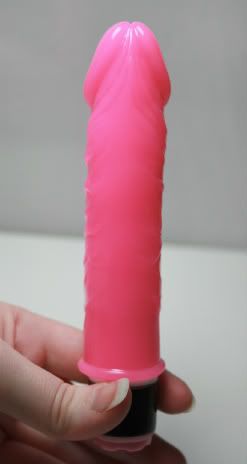 When using this vibe I had the best results by using this internally with an external toy as well. My external choice of toy was actually the Je Joue Mimi. I find this combination works really well for me. Some people may need that external stimulation as well. I don't think that was the fault of the product just what works best for me.

I really enjoyed this vibe and am happy to have it. For the price this toy is pretty awesome. I'm glad I chose this product. If you are just starting out in toys and want a cheaper yet nice quality vibrator I would definitely look into this one!

Thank you to EdenFantasys for letting me review this lovely product!


Experience

I had a great experience with this toy, and can see myself using it again in the future. It's a nice size, and I'm sure a lot of people on Eden will appreciate it's design. It's cute, not a battery guzzler and hasn't acted up for me yet. I have tried this in the shower as well, and have noticed no changes in the vibrations at all. I've had no reaction to the material, and overall feel very positive towards this toy. It is a great addition to anyone's toy chest.
Pros:

Silicone
Waterproof
Multispeed
Good vibrations

Cons:

May be too small for some
So far only in one color
Not fully submergible?
I gave this product 5/5 stars!
Click on this image to see the product page for more information,



Also when checking out at Edenfantasys, use this free discount coupon code for 15% off your purchase Order!

The code is –

URV




My gift to my readers!

Remedy rider - Realistic dildo vibrators | Review by Curiouscat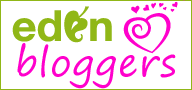 Summary

This is a quality water-based personal lubricant. I would recommend this to everyone looking for a great clean non-sticky lube that works really well. It's healthy, you can use it with any toy material, and there are no harmful additives- like parabens or glycerin. It mimics the body's natural lubrication with no unpleasant chemical smells. Enhance your pleasures: Get back to the basics with Lelo's luxurious personal moisturizer.



Use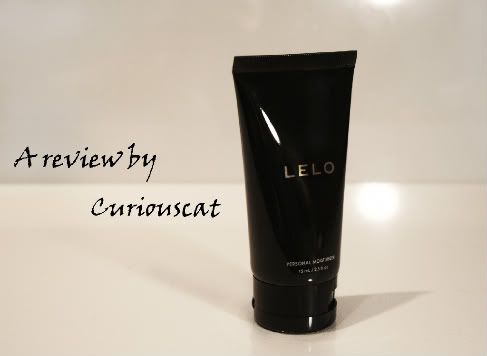 Lelo personal moisturizer is a clear, unflavored, lovely water-based lubricant. It is completely body safe with no un-wanted additives, so you can feel safe using this on and in your most sensitive areas.

It is odorless, and non-sticky while holding up its nice slick consistency. It is not runny and mimics the body's natural lubrication. This is a great quality water-based lube. If you want a safe, clean, non-mess lube — then this is a great option for you!


Texture / Consistency / Thickness / Viscosity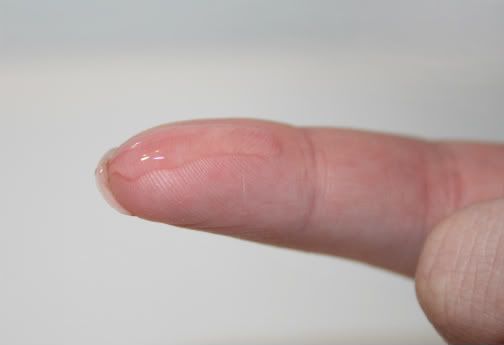 This is a pretty nice thick lube. It is water-based so you can only expect so much; it's not going to be as thick as a silicone-based lube. It is slick and not overly watery or drippy. If you put some on your hand it will stay, if you turn your hand sideways it will not drip. After a few minutes it did droop but not much, I was pretty impressed with how well it holds up. It is almost gel-like but not; it's softer. It's not sticky or greasy and cleanup is easy. Just wipe it off with a towel or a cleansing wipe; it comes off without leaving you feeling tacky or gross. It actually makes my skin feel pretty nice and soft.

The ingredient list reads-
Water, Propylene Glycol, Hydroxyethylcellulose, Aloe Barbadenis Leaf Juice, Sodium Benzoate, Potassium Sorbate, Tetrasodium EDTA, Gurana Extract, Ginseng Extract, Avena Sativa Extract, Polysorbate-20, Aspartame, Polyquaternium-5, PEG-45M, Citric Acid.


Taste / Aroma

There is absolutely no smell to this lubricant at all. I prefer this for everyday use, though this is not something you want to use for oral. It's not made for oral so obviously it's going to taste bad, but it's not horrible. There is no weird chemical smell to it; it looks and feels very clean. It comes off easy when wiped off with a towel and doesn't leave any taste behind. So you can have some oral play after using this lube without worrying about a bad taste left behind.


Performance

Lelo's lubricant worked very well for me. I am a person who loves her water-based lubes, and this is definitely high on my list of great ones. Not to mention you can get the small 2.5 fl.oz. for free with any Lelo sex toy purchase. Which is really nice; I still have this lube from when I bought my Lelo Ella last year and I'm only half way through it.

In use this works really well. It went where I wanted it, and stayed where I put it. It's smooth and won't get your hands sticky — nothing like sticky hands covered in lint to kill the mood. It did what it was meant to do: lubricate.

I've used this with silicone toys and it works really well with them. You will probably need to re-apply this throughout use. Most lubes will need to be re-applied; I don't find this to be a problem for me.

With a glass toy I don't think you will even need to re-apply. Glass literally repels water, so it won't soak up any fluids or cause friction that will rub the lube off your toy. I did try this with a jelly material toy once, and the jelly toy was so porous that it soaked up the moisture, and what was left was literally squeegeed out of me! Sounds funny, but not when you're trying to get off. I really do blame the toy material for this — not the lubricant. I do not own any jelly toys now nor will I in the future so it doesn't really bother me. Though keep in mind that was the only jelly toy I tried with this wonderful lube. This may work great for others who do use jelly.

Also worth noting is that this lube does NOT contain a spermicide, but is compatible with all condom materials.


Packaging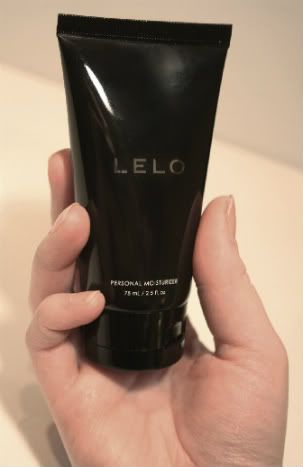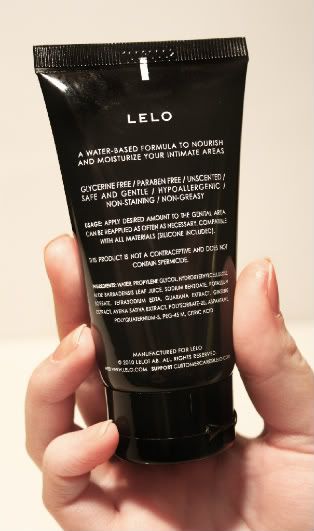 This didn't really come in any packaging for me as I got my 2.5 fl.oz. bottle free with a Lelo product I purchased. As for the bottle itself, it is a nice shiny black plastic tube. It does not leak at all, so that's a big plus for me. The body of the tube is a softer plastic that gives a little under pressure so you can squish out its contents. The cap is a hard plastic that clicks shut, and stays shut till you open it. The cap is a twist on cap that also has a little nub on the inside of the lid so when you close it the nub goes into the container opening to prevent leaking.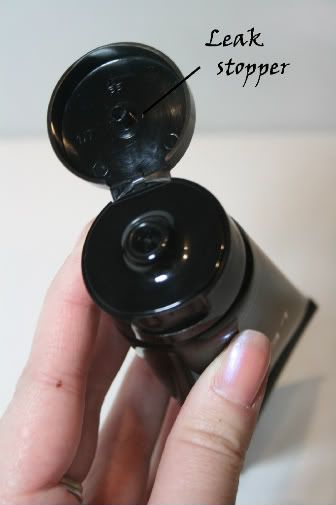 The tube when put on its cap stands up; just another nice little design feature. It is slightly discreet, especially if you have the 5 fl.oz. bottle. That one just looks like a spray or perhaps a nice perfume. The smaller tube could pass as a lotion bottle, and on the front it simply says 'personal moisturizer'. If someone went as far to read the back of the bottle though, they might put it together.

It's obviously a quality container and lube. Even its smallest container is really nice. You can tell that this is a brand that cares and puts a lot of thought into its products, and their functionality.


Special Features

Lelo's lubricant is free of glycerin or parabens. It is hypoallergenic and safe to use in your most intimate of areas. It will not stain your clothes or sheets; it actually comes off very easily. A non-greasy, non-sticky or tacky lube that wipes off your skin clean, and contains aloe and ginseng which is very good for your skin. This leaves you feeling soft, supple, and hydrated. Ginseng is also nice for blood flow, and some believe it is an aphrodisiac. Though I never noticed anything like that. This is great for every toy or condom material and for sensitive skin without sacrificing its quality or thickness.


Personal comments

I really liked this product, and I will definitely be getting more in the future. It's smooth, sensual, and gets the job done. Even the smaller bottle is lasting me a long time. Best water-based lube I have found yet.

No gross chemical cherry smells or tastes, this lovely lubricant has class.

This is what natural sex feels like.


Experience

I use this lubricant with all my toys. It's really nice and fun, and holds up well. I have nothing negative to say about this lubricant, my experiences with it have been entirely positive. It also gives me peace of mind to know that it only contains safe materials. No glycerin that can cause yeast infections, and no Paraben chemicals that can harm you. All in all it's a great product at a nice price.


Pros

Odorless/Not Greasy
Holds Up Consistency
Water-Based
Glycerin/Paraben Free
Softens skin


Cons

None
I gave this product 5/5 stars!
Click on this image to see the product page for more information,
Also when checking out at Edenfantasys, use this free discount coupon code for 15% off your purchase Order!

The code is –

URV



My gift to my readers!

Today we are going to talk about some of the best vibrators you can buy. What may these vibrators be? They are the luxury vibes from Jopen of course! A higher price tag then most- but for a reason. You get what you pay for and more with these.

They are all premium waterproof, rechargeable, powerful, silicone vibrators. All come in their very own boxes which are great for storage, and a nice silky satin bag if which is nice for travel!

First is the…
(Hover over image to see more details. Click to go to its product page)






The Jopen Vanity Vr1



The Jopen Vanity Vr1 is a revolutionary new toy that bridges the gap between vibrator and kegel exerciser. Its sumptuous curves are designed to work those pelvic floor muscles all on their own - but the secret is in its touch activated panel. This panel, nestled comfortably beneath a thin layer of silicone, allows your Vr1 to respond to your vaginal contractions with bursts of vibration. This little vibrator proves that pleasure is truly the best incentive!
— Owl Identified






Jopen Vanity Vr2



This petite fuchsia vibrator features individually operated motors and a satiny smooth 100% silicone skin. The vibes are of middle-to-high strength, and are deep and throbby.
— Safo Garcia






Jopen Vanity Vr3



Vanity Vr3 by Jopen - powerful and luxurious silicone rabbit vibrator. A new dimension of chic sophistication and unparalleled power. Exquisitely fashioned, refined luxury, designed for pleasure!
-Rechargeable dual motor vibrating stimulator

-Ergonomically designed for the natural contours of a woman

-Powerful independent dual motors in the stimulator and tip

-Separate incremental speed controls with instant on/off function

-Waterproof and whisper quiet

-Premium Silicone maintains and retains body heat

-Unscented, non-porous, and hypoallergenic

-Satin finish and virtually seamless

-Rechargeable with premium Lithium Ion battery

-Security travel lock and LED charge indicator

-Travel bag included




Jopen Vanity Vr4

The Jopen Vanity Vr4 is an intriguing abstract rabbit-style vibrator. The shaft is ergonomic but very filling, and shaped just right for rocking against the g-spot. Unfortunately, the clitoral attachment is designed so that it can transmit little to no stimulation - most of the vibrations never leave the handle. With the outer motor turned off, the Vr4 makes a quite good g-spotting vibe; those who need more than an absolute minimum of clitoral stimulation will have to find it elsewhere.
— Luscious Lily




Jopen Vanity Vr5

Made from body-safe silicone, including two control systems and a unique design, the Jopen Vanity Vr5 could work well for those who are looking for an insertable portion that is different than the average vibrator. With luxury in mind, the Vr5 is rechargeable, has adjustable and quiet vibrations, is waterproof, features travel lock, and includes a one-year warranty for a perfect rabbit vibrator experience.
— Kayla




Jopen Vanity Vr6

Vanity is the perfect name to call this extraordinary rabbit vibe because it was perfectly designed to cater to a woman's pleasure. Everything about the Jopen Vanity Vr6 is perfection, from the smooth silicone, the beautiful fuchsia color, the chic and sophisticated design, its powerful vibrating functions, and that it is waterproof and rechargeable. A rabbit vibe just cannot possibly be any more luxurious and sublime as the Vanity Vr6.
— Foxxy Kitty




Jopen Vanity Vr7

The Vr7 is comfortable to hold, a little tricky to master, but an great investment! Bath-tub and shower safe, rechargeable, and travel friendly. The Vr7 is a great addition to your toy arsenal. As the girl who never really liked "rabbits", I think I finally found one to love!
— TacoODoom




Jopen Vanity Vr8

-Rechargeable dual motor vibrating massager

-Ergonomically designed for the natural contours of a woman

-Powerful independent dual motors, one in the stimulator, and one in the tip

-Separate incremental speed controls

-Instant on/off function

-Easy to follow instructions included

-Waterproof and whisper quiet

-Premium Silicone maintains and retains body heat

-Unscented, non-porous, and hypoallergenic

-Satin finish and virtually seamless

-Rechargeable with premium Lithium Ion battery

-LED charge indicator

-Security travel lock and travel bag

Vanity Vr8 by Jopen - powerful and luxurious G-spot vibrator. A new dimension of chic sophistication and unparalleled power. Exquisitely fashioned, refined luxury, designed for pleasure




Jopen Vanity Vr9

The Vr9 is a delightful dual motored g-spot vibrator with sensual styling. It's made of silicone and is waterproof so you can enjoy it on the bed or in the tub. Its vibrations are strong and also quiet. Whether you prefer a smaller g-spot insertable or one with more girth, the Vr9 will provide you the stimulation and satisfaction you crave.
— Sammi




Jopen Vanity Vr10

The Vr10 is a beautiful, sleek, ergonomic and modern-looking rabbit with clean lines and all the right features. Its rotating shaft and dual motors provide intense internal and clitoral stimulation whether on the bed or in the bath. The base is comfortable and easy to hold, and the buttons are simple to use. It features a locking function for travel and is rechargeable as well, making the Vr10 a perfect choice if you enjoy rabbit-style vibrators.
— Sammi




Jopen Vanity Vr11

A rechargeable rabbit vibe that is made of silicone and is waterproof?!?! There are a lot of high end toys out there, but the Vanity is a gem among many other toys because she has all of that put together in one amazing package. This well made toy has a high price tag for many good reasons. It's not hard to see that or feel it once this delight finds its way inside you.
— ~LaUr3n~




Jopen Vanity Vr12

Jopen has created a fantastic line of vibrators, culminating in the Vr12: an ergonomic and beautifully designed rabbit with strong vibrations, dual motors, and a strong rotating tip. The design of the clitoral piece allows more intense and pinpoint sensations along with areal vibrations, creating intense orgasms. Truly a delight to use and a great choice for rabbit lovers.
— Sammi

A video on the Vr12
So definitely check out this line, I've heard a lot of amazing things. My personal favorite is the Vr12, you'll know why if you watch the video!
Current Mood:

accomplished
Use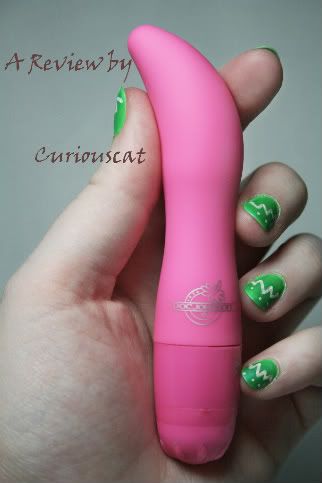 The Decadence is a dial-based waterproof g-spot vibrator. It's small which makes it easier to carry in luggage or a purse. Its size is discreet, but not really its appearance. It's a bummer that the plastic case it comes with is see-through, but it's nice for storage at home.

It is quite slim and easy for penetration, but for me the size and vibrations fell short. It wasn't very good for clitoral stimulation due to weak vibrations. May be nice for more sensitive people, or if you prefer less intense vibration.

This toy is travel friendly, and can be used for bath time fun. Might be a good warm up toy for some; I definitely wouldn't expect much more than that from this toy.


Material/texture

Its material is called a velvet cote, and ranks an 8 on material safety. It has a velvety smooth feel to it like its name suggests. It is easy to insert and remove, with no bumps or ridges. It's also called "rubber cote" but it's safer than straight up rubber. Since it's not quite rubber it is phthalates free, which is a harmful gas chemical found mostly in rubber and jelly toys.

It's also a non-porous material so if you wash it, it should stay clean and not cling to bacteria.
Velvet cote is supposed to be a good conductor for vibrations, but I can't really tell if it's helping this product any since the vibrations were weak, and hard to feel at all.

The little bumps on the bottom of this toy are for show, and are made of smooth hard plastic.

There was also not really much of a smell to this product and its case. Only a light plastic smell was noticeable, which does fades a little bit after repeated washing and use, but nothing that was really bothersome.

There was one little thing I did notice. It's just a small imperfection in the skin toward the tip of the vibe. Not sure what it is, probably happened during the making of it. As you can see it's along the seam of the toy; the seam is not usually noticeable otherwise. Things like this can possibly hold bacteria or irritate the vaginal walls. While I never noticed anything in use before it's still not something you want to see on your vibrators.


Design / Shape / Size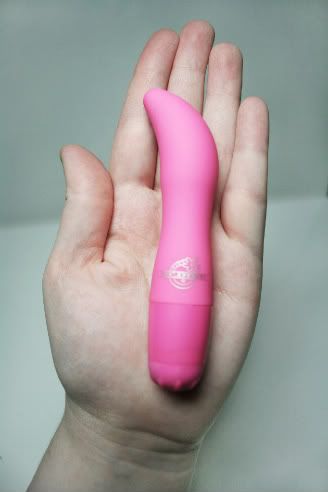 This is a small G-spot vibrator, so it's curved towards the tip of the vibe for better G-spot access, rather than the straight up and down shape of a traditional vibe. The tip is like a small nub for precision touch, which may be too small for most people to find really enjoyable. I usually like a bigger surface to stimulate the G-spot area like the head of the Lelo Ella. This may be better for people who know exactly where their G-spot is located.




Decadence is 4 1/2" long, with an insertable length of 3 1/4" so it is very small. It fits in my hand from palm to fingers without overhanging. And it's about 2 3/4" around so it hardly has any girth to it. This definitely won't give you that "full" feeling, so size queens beware! The average male's penis while erect is about 5.1" to 5.9" long, and about 4" to 5" in circumference. That means this vibrator is below average to the majority of males in length and girth In America.

The pictures on the product page are very deceiving; it looks a lot bigger than it really is in them. I actually bought this at first not knowing what its measurements were! Since this toy incident, I now always check sizes before I buy any toy. It's always nice to shop with a ruler handy!


Function/performance/controls

While it may be easier for people who are new to penetration, it might not be able to reach most women's G-spots. And if you can reach it, the lack of girth, with such a narrow tip and poor vibrations will make it difficult to impossible to even stimulate well if at all.

It was too short to reach my G-spot or stimulate anything. It wasn't any good for clitoral play either. In fact it almost feels like you might lose the whole toy in your vagina while in use. This was my first sex toy ever and this is how I felt (and still feel). I was also a virgin when I first used it, so it's not like I was spoiled with big toys and powerful vibrations. It is $19.99 so you can't expect much I guess, but I would rather have them put in a better motor or something for this toy than have the little plastic case to put it in.

I would highly recommend you to NOT use this toy for anal penetration! Not only is it small, but there is no real room to have a good grip on the toy. And there is no ridge or retrieval cord to stop this toy from getting lost in your bum! You should never use a toy anally without one of those unless it is a very large/long toy. One doctor's visit you do not want to have.

The controls are quite simple. They are dial based so all you have to do is turn the bottom to go up or down in vibration intensity, or to turn it off. There is no defined high, medium, low, or a pause in between. It's nice in that way, so you're not trying to turn the dial in use and getting stuck on that awkward 'pause' in between each level. That's a bit of a mood killer when that happens.

This is what I would call a buzzy toy. It's all talk and no action basically. It's not extremely loud, but for the sound that's coming out of this tiny vibe you'd think it would have the vibrations to back it up. Unfortunately it does not. Vibrations were very weak for clitoral; as for internal I probably wouldn't know the vibe was even on if I couldn't hear it. If it was completely quiet and you used this toy with the door closed, it would probably be heard. Turning on music or the TV might help to drown that out.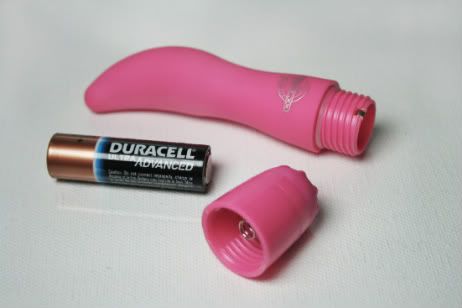 It only takes one AA battery, which is nice. I always manage to find only one battery when my battery toys die out, so it's convenient in that way. You will know when its battery is running out because the toy will start to slow down in vibrations and intensity until it shuts off completely, unlike the clitoral vibrator Mimi that stays the same strength the whole time till it suddenly turns off when dead.


Care and maintenance

Water and silicone based lubes are the lubes to use for its material, velvet cote. It is also recommended between the two lubes that you use water based, but that's your choice. I use water based lube with it because it really doesn't need a thicker lube like silicone; since it is so smooth and it is such a small, thin vibrator it glides in with no problem. If you use silicone then a little bit will go a long way for you! Just be sure you don't use an oil based lube with it, as it can mess with the chemical make-up of this toy material and ruin it.

Decadence can be easily cleaned with anti-bacterial soap and water. It is waterproof so if the bottom is on securely you can stick the whole thing under the faucet to wash without worry. A nice toy cleaner is also acceptable, quick and easy!




I know it says it's a non-porous material, but I noticed that the toy somehow after a while started to hold a bit of my scent, even after many washes, but only very faintly if I smell really close. I've never noticed any of my other toys doing this. I don't think it's bad, it's just a little weird.

All in all I would say this is a very low-maintenance toy, which is another reason why it is nice for travel. So you don't have to take long cleaning it or mess with lube, because it really could go without it. It's small and light, only takes one AA battery, and comes in its own small case. It's waterproof for shower moments, so you also don't have to worry about any liquid opening up in your travel bag and ruining your toy. It has some potential in it. If only it had some power to back it up.





Packaging

This G-spot vibe comes in the usual cardboard and thin plastic box. You can see the product through the box, and it's bulky so you'll probably just want to throw that away. But that's okay because it comes with its own small plastic holder for storage.




The hard plastic container for it is color coded to your vibrator which is a cute idea, although this container is also a see-through plastic, which is a bit annoying as it is not a very discreet looking toy. If they had fogged the plastic more it would be easier to carry around or hide. Also if it was fogged it might have been able to pass as an overnight tooth brush case or something.

One nice thing about the holder is that it hugs the vibe a bit so it's not loose and clunking around in there, but that also means you can't really use it for a different vibe, or add in small toys like finger vibes or bullets.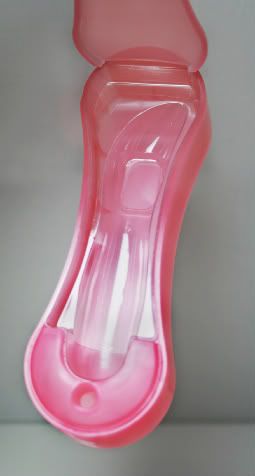 Its container is not much larger than the toy itself so it's nice for storage, and doesn't take up much room. It is shaped like a slim figure eight, a very unusual shape to the usual square or rectangle container most toys come with. They were probably trying to go for a more playful look. While that is nice it is also a little awkward for storage because it doesn't line up with my other cases right. Although this might not bother most people, especially if you have a lot of room for your toys in whatever you store them in. I keep my toys in a medium-ish bin under my bed in their separate containers or bags, and I am always trying to organize them so I can fit more things in it.


Personal comments

This was actually my first toy ever. To be blunt, this toy did absolutely nothing for me. It was a big disappointment. It took me a very long time to try my next sex toy because I thought all sex toys would be as disappointing, or that there might be a problem with me or my body.

I don't think this would be a very good toy for beginners or experts in G-spot play or toys. If you're going to buy this toy as a beginner, I would recommend that you know where your G-spot is on your body. Since this toy does not have a good tip for G-spotting, it's too thin and narrow, you probably won't find it well with this product. If you're looking for a mind blowing toy, this is not it. I wouldn't even call it a "good" toy. Save the money and buy yourself something special.

I would not buy this toy again if anything happened to the one I have.


Experience

My experience with this vibrator was altogether disappointing and disheartening. This was originally my first ever vibrator. It was such a bad experience for me I didn't try another toy for a long time after that. I never felt any stimulation whatsoever while in vaginal use. And I tried using this vibe many times, I wanted to like this toy, but for me it was just a dud. There was no real area to hold on to, and it's already short enough as it is. I tried to use it for clitoral stimulation after that, but could not for all my trying achieve orgasm. Very frustrating.


Summary

A waterproof dial based G-spot vibrator that is anything but mind blowing. Weak vibrations coupled with its small narrow design are just plain disappointing. May work for those who are very sensitive, but you'll probably be better off just using your fingers than using this toy.

Pros

-Waterproof
-Comes with plastic storage case
-Travel friendly

Cons

-Weak vibrations
-Very small and narrow
-Not stimulating
-Insertable length 3 ¼"
-Clear holder


Also when checking out at Edenfantasys, use this free discount coupon code for 15% off your purchase Order!

The code is –

URV




My gift to my readers!






For The full EF review go here - Decadence G-spot - G-spot vibrators | Review by Curiouscat
Current Mood:

sleepy
Lelo's already cranking out a great product and design this New Year. With their new wand massagers that incorporate all-new SenseTouch™ Technology! Like its latest products Tiani/Lyla/Oden. They also have different sizes!

I'm guessing this will also go under their 'Insignia' line of products, since it's the same technology. Though they are being called, 'Smart Wands' on some sites.

"Sensors enable users to control vibration intensity only when the wand tip is in contact with the body.
They will be wireless remote-controlled couples' massagers, where couples can create vibrations via movement-responsive settings. So the more pressure you apply to the Wand the more of a massage you get."

Looks like Lelo's spreading its wings again, covering all ranges of pleasure objects.

Can't wait to read reviews when it comes to Eden! If it does I mean. I love Lelo! I hope their new wands will be high powered and rumbly!


To read more on the wands 2012 debut at CES, click the link below.
There's also a small video you can watch on it. They look pretty nice.

http://en.lelo.com/news/lelo-to-unveil-latest-innovative-designs-at-ces-2012


Here is a leaked picture of the new wands: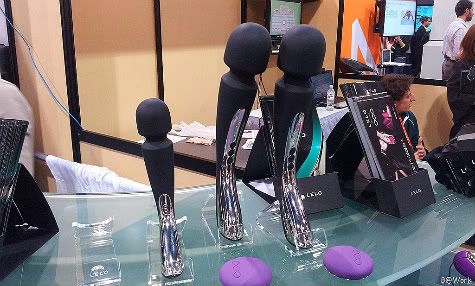 I think they look really nice. I'm not sure how I feel about them being remote controlled by your partner. It also looks like there are buttons on the wand itself, so maybe you will be able to use these with, or without the remote.

I'll keep you updated on when these will make their way onto Eden.

Here are some other Lelo toys that use their sensemotion technology. All are under the Insignia line of products. It's hard to make massagers like this look good. Like the hitachi magic wand; great product, but could use a makeover. Lelo's made something chic and sexy sleak with their usual modern twang. Every toy collection needs a Lelo product!

Hover mouse over product to see a small bio on each toy.






From left to right- Lelo

Tiani

: the first ever sensemotion G-spot vibrator.

Oden

: the first ever sensemotion vibrating penis ring. And last but not least is

Lyla

the first sensemotion vibrating egg.

All are wirelessly remote controlled! Great for couples and fun for singles too. They are worth checking into if you're interested.

Happy shopping everyone! Check out my last blog for Valentine's Day adult toy sales and discounts at Eden!

Remember all purchases of $59 and up will enjoy FREE discreet shipping!


Also when checking out at Edenfantasys, use this free discount coupon code for 15% off your purchase Order!

The code is –

URV




My gift to my readers!





Current Mood:

hopeful
At a loss for what to get your partner for Valentine's Day this year? Worry no further! EdenFantasys adult store has you covered with their new V-day sale. Also known as the 'Save the date' sale. So spice it up, surprise a friend, or just turn yourself on!

I know I'll be getting a few things for my SOS.




You can go on down to the online store through the banner, and start making a wish list of things you might want to purchase from the sale or in general.

The sale gives you a nice 25% off your order!

Also to keep in mind, orders of $59 and up get FREE discreet shipping. It will arrive in a plain cardboard box, sent under the name of Web Merchants Inc. And either that or EF8885065516 is what will appear on your credit card statement.
So your guy or gal will never know what you bought them, let alone from where!

Eden does this specifically for your privacy. That's pretty much their mission statement. The best quality toys, at great prices, and discreet shipping.

That's one thing I love about them since I do live with other people. I'd rather have them-and the post man- not know what I'm buying! Haha.

This is a pretty good deal, and even more so with Eden's affordable prices. I've been on many adult shops online to compare prices with Eden's prices. And I wasn't too shocked to find that all the stores I went on to, to look for the SAME exact products that are on Eden, were so much higher priced! I felt relieved but also I felt like I needed to tell everyone on those sites to shop at Eden ASAP! Haha. I didn't of course, but I'm telling you in this blog! Save your wallet some hurt and shop here.

Not to mention the Eden Points program, which allows members to earn points for actions on their site that they can convert into gift cards to pay for their pleasure objects! I don't think it gets much better than that… They are such a good helpful wholesome community. It's a totally non-vulgar environment, and you will never see porn adds or offensive adds anywhere on the site. Because there are no adds! Only for their own products on site.

Another thing to note as you check out If your order is $60 or more is to make sure you add the 'Xtreme pack G-spot bullet' for FREE. You can find where to add it on the main Eden page here. and it will go straight to your shopping cart and it will show up as free. Enjoy!

Here's a small video on it here -
Current Mood:

cheerful
Only one day left to enter!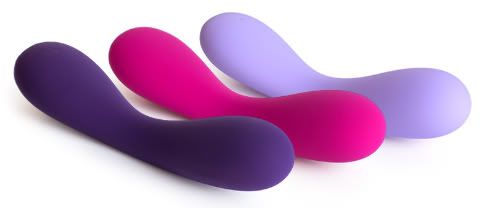 A great giveaway you won't want to miss is going on at the Edencafe at Edenfantays! Just in time for Valentine's Day! They are giving away one
FREE
Je Joue Uma vibrator. Entering to win is very easy! Just stop by the EdenCafe here -
http://www.edencafe.com/contest/a-second-chance-at-uma/
And sign up!
You can enter more than once by doing the options given to you, like tweet on Twitter about the giveaway – Or post a blog like me! Amoung other ways. It's very simple. And if you have heard anything about the silicone, waterproof, and rechargeable Uma luxury vibrator you're going to want to join in on the fun.
I am a member and reviewer at Eden, this is not spam! You can find me at Eden under the username of
'Curiouscat'.


Here are some comments from members at EdenFantasys who have and love the Je Joue uma!
Uma is a brand new G-spotting vibrator from Je Joue, and one hell of a formidable opponent for others of its kind. It boasts surprisingly powerful vibrations for its size, not to mention a rumbling frequency that penetrates deeply. Whether this is used externally, or for its intended purpose as an insertable vibrator, this toy will not disappoint in its performance. If you can forgive its challenging buttons, you'll surely fall for Uma!
-Owl Identified
The Je Joue Uma is perfection personified, and is my soul mate of a sex toy. It is waterproof, seamless, powerful, and a ridiculously beautiful. It fits my anatomy perfectly, in a way that no other sex toy has done before. It is also rechargeable, and has a sensually luxurious silicone texture. Its only flaw is that the buttons are somewhat hard to push, but otherwise, it is the most wonderful toy that I currently own. I recommend it so highly! -
LinToxic
Je Joue's first G spot vibrator (G-Ki) is easily one of my top ten toys, so Uma had a lot to live up to. While I can't hit my G spot with it, I didn't really expect to be able to because the curve is very mild. Those with less picky G spots than me may have better luck. Where Uma really shines is the vibration department. Uma has the same type of rumbly, strong vibrations as its little sister Mimi, perhaps even a little stronger.
–stainedclear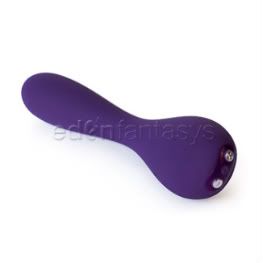 If you are interested in investigating the Je Joue Uma further check out this Eden presents the Je Joue Uma page here for more details!
http://www.edenfantasys.com/presents/je-joue-uma-gspot-vibrator
Good luck to those who've entered! I've heard really amazing things about Uma, I'd love to win her, but if I don't I will be buying her at some point! They say she has amazing rumbly vibrations, none of those annoyingly loud and ineffective 'buzzy' vibrations.
Here's a little preview widget. The first Item in this widget is the Je Joue Uma which comes in three different colors. Fushia, drak purple, and a light lavender. The rest are other wonderful Je Joue pleasure objects! There's one for everyone, whether you prefer internal or external play, or both! Some of these also come in black to.
Hover over the products with your mouse to see a small description.
Click to see full description.
For me personally the next toy I will be buying from Je Joue will be their clitoral vibrator MiMi. She has the same power house motor as Uma, which is really exciting! Can't wait to have my own! And besides the Uma I'm really looking forward to their other g-spot vibrator G-Ki. G-Ki has an adjustable shaft so you can get the right angle of g-spot stimulation, with amazing vibrations.
And keep an eye out for the new Je Joue FiFi! Currently not available for purchase in the U.S. But I'll keep you all updated on when it will be available! I'm sure there will be another giveaway for her when she comes to Eden. She is Je Joue's first ever 'rabbit' style vibrator. Same shape as Uma but with two clitoral stimulating ears! So she will have a total of
THREE
high power motors! Sounds amazing to me.
Also when checking out at Edenfantasys, use this free discount coupon code for 15% off your purchase Order!
The code is -
URV
My gift to my readers!

Current Mood:

content

Current Music:

Tron


Lelo Ella, featuring other various Lelo pleasure objects.
(Review is below)
Hover over a product with your mouse to see a small product bio. Click to fully veiw that product.
The Lelo Ella is a silicone, non-vibrating, double-ended dildo that is very smooth to the touch. She has some drag against skin so she won't easily slip away while lubricated. A very streamlined beautiful toy--very pleasing to the eye as well as more sensitive areas!
Ella is great to use with a partner or by yourself. She's very durable and easy to grip--a toy that will last in any nympho's collection.
One end is hooked with a flat surface that is targeted for G-spot stimulation. The tapered end has a bulge in the middle designed for more traditional penetration. It's literally two toys in one.
You can use her without fear of being heard because she has no noisy vibrations. Unless you count moaning! Let's just say she made it into the top TEN dildos and dongs(On EdenFantasys) for a reason.
Material / Texture,
Ella has earned a ten on material safety, made completely with velvety smooth food-grade material / Hypo-allergenic / Latex free / Non-porous / Phthalates free silicone. Very body-friendly.
A very clean toy, with no smell or taste. None of those gross fumes that stink up your room when you open the box and linger on the toy. I had a rabbit vibe that did that once, which I got from another site. It was repulsive.
Ella has a matte finish, which creates a slight drag on the skin. When used for clitoral stimulation, I find this more preferable. After applying lube you won't feel it drag on the skin, so no vaginal-pulling here. Overall, there is a very luxurious feel to the toy.
Design / Shape / Size,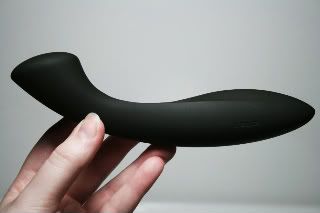 She is very light at only 0.3 lb, not hard to hold in use for long periods of time. She's firm to the touch--not squishy like some toys. Her hooked end can bend, but only very slightly with a lot of pressure. So she will not bend easily during rough use.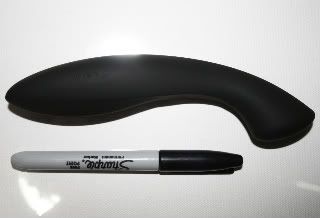 In total length she comes to 7" with an insertable length of 5". You can use either end depending what you prefer. Her hook end is designed for G-spot stimulation; the other for a more traditional penetration. Both ends fit quite comfortable for me, not too slender and not too big. Although I usually prefer my toys a bit larger than this is. The Ella would probably be uncomfortable if she was much larger because of the curved flat-topped end. So I'd say she is a well-balanced toy all in all.
There are no seams or annoyances. Very streamline. The word 'Lelo' is imprinted into the toy but is very tiny and not noticeable other than visibly.
I personally prefer her shape and design over more realistic dildos. She's more artistically appealing, and more discrete than realistic ones. I myself am an artist and am drawn to beautiful pieces of art and pleasure. How could I pass up this one?
Performance,
Silicone retains heat so you can warm her up by touch or by soaking her in warm water before use if you like.
She is very easy to insert and remove comfortably once lubricated, because of her smooth silicone. The hooked end is difficult to use at first. I don't think I would recommend this to someone first starting out with toys, just because of the hooked tip. But it is amazing for targeting right in on the G-spot. And the smoother, tapered end doesn't look too pointy, but it definitely felt stabby in use and really didn't do much for me.
I would recommend something softer for beginners. Although like any tricky toy, you will get more used to the Ella over time, and be able to maneuver her better.
Care and Maintenance,
Clean-up is so easy with the Ella. Just wipe her down with a disinfectant toy cleaner, or soap and water. Let dry, place her in your box, and you're done. No wires, no batteries, no nooks and crannies to clean on her. Just smooth perfection.
Silicone is one of the easiest things to clean other than glass toys. Silicone literally repels dirt and bacteria, so get as dirty as you want with her! She didn't even pick up lint from my towel, or even tissue paper when I dried her with them. But to be on the safe side I would let her air dry or if need be pat her down with a towel (don't rub).
If you use her for anal play or have a yeast infection, or if you share her and want to make sure she is extra clean, Ella can be boiled. Three minutes is all it takes. Or you can put her through your dishwasher without soap, though I wouldn't recommend it, especially if you share a house with others! It would be a little hard to explain to them why there's a sex toy in with the dishes.
Sounds appetizing, right?
The safest lubricant to use with her would be a water-based lube. Silicone will react badly with silicone-based lubes. Treat your Ella right and only use water based lubricants!
For storage I keep her in a box with my other toys, but each toy has their own box or bag. It is best to not have your toys touch. The Lelo Ella comes in her own beautiful black container with all her papers. I would highly recommend keeping that box for her.
Packaging,
You'll find your Lelo Ella inside a plain, black, sturdy cardboard box with the words 'Lelo' imprinted on the top of the box. There is a clear plastic holder over her for extra protection which comes off easily. The box she's in you will want to keep to store her in so she stays nice and clean. Plus, in the bottom of the box is your Lelo one-year warranty and a small booklet of Lelo products. This will keep it all organized for you.
It's a pretty discrete box. It's smooth and flat black. It's not shiny, nothing that will leave fingerprints or catch anyone's eye. There's also a little satiny bag in the box that you can put your Ella in. Very good for traveling! But I just put it over her in the box to keep dust away.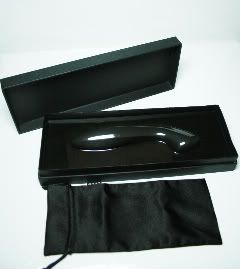 It's really a quality product you can tell as much just from her packaging. The Lelo line carries all quality products so you know you're getting a toy that is not only luxurious but also designed exactly for its purpose.
You also get a free Lelo lubricant with your Lelo purchases! So if you don't already have a water based lube you won't have to wait to use her so you can run to the store and get lube.
Personal comments,
I wish it had vibrations!
But it is a lovely toy anyway, I'm glad to have her in my collection. She's quite the catch for the price.
Experience,
When I first tried using Ella, I was so focused on how to maneuver her that I totally lost arousal. My advice would be to get very comfortable and relaxed before using her if you haven't used a toy with a curve hook like hers. She was the first toy I had shaped like this.
Once she's in though, her hooked, flat-topped end (my favorite of the two) hits things perfectly. Best for rocking motions and slight thrusting, just watch out when thrusting with the hooked end! I found her very enjoyable, but not earth-shatteringly so. I did not orgasm with her unfortunately, but she was a good warm-up toy for me. I expect we will get there at some point. I will be testing her some more to see if she might have any more secrets up her sleeves!
Pros
Easy to clean G-spot stimulation

A delight to use

Good storage box

No noise

Safe materials
Cons
When checking out at Edenfantasys, use this free discount coupon code for 15% off your purchase!
The code is - URV

My gift to my readers!

Current Mood:

relaxed